- RECORDING STUDIO, MIXING & MASTERING -
Welcome to Washburn Mastering! Awarded "Best" recording studio 2016 (city of Norfolk, Virginia). Honored with multiple Top-40, Top-20 and Top-10 hits on mainstream national radio charts (New Music Weekly - LA / Nashville)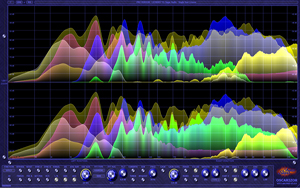 When you are mixing an album project, you serve your best interest by tending to the special needs of each individual track, which sometimes dictates it's own production style. The end result can be a collection of mixes which are not only slightly mismatched sonically, but also fall short of being up to par with other major-label releases.
Mastering gives your project premium impact by balancing EQs, matching and optimizing levels, fine tuning the overall flow and applying audio sweetening techiques for a "polished" duplication-ready master. Every major label uses mastering before going to press. It's the stage that brings the record up to professional standards.
"I've always preferred to keep the studio's end focus on mixing and mastering, especially with today's expectations of speed, quality and digital delivery. I like my clients to know that they can not only get a great recording, but they can also walk out with a finished master."
-Todd Washburn, owner / engineer
"(Todd's) expertise, experience, and flexibilty were the glue that held this project together."
- Michael John Trotta, composer
"...my gratitude to Mr. Todd Washburn for his engineering and production skills. Mr. Washburn's calmness, patience and technological efficacy constituted a winning combination."
- Eric Graf, former principal flutist, Utah Symphony
" The track is clean and bright... voice has a wonderful presence... a purity ."
-Gary Portnoy, ASCAP and EMMY award-winning songwriter and musician.
" Top-five nominee...by Roots Music Association, along with Sony/BMG, MCA and Lost Highway."
-PR Web (formerly Billboard Publicity Wire).
---
BEST RECORDING STUDIO 2016, 2017 NORFOLK VIRGINIA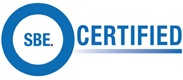 ONLINE MASTERING AND DELIVERY AVAILABLE. THE SAFEST AND MOST RELIABLE FILE TRANSFER FOR YOUR AUDIO FILES.

MIXING - CD MASTERING - MUSIC EDITING - AUDIO VISUAL - VIDEO EDITING - BROADCAST QUALITY - AUDIO PRODUCTION
Live "on-location" world-class classical recordings - Orchestra, Choir, Special Events. Member - Society of Broadcast Engineers
Ask us about CD cover design and pre-press layout in Discmakers templates,
DVD and Blu Ray disc authoring.

Serving Hampton Roads and Coastal Virginia since 2000: Norfolk - Virginia Beach - Chesapeake - Hampton - Newport News - Portsmouth - Suffolk - Williamsburg

All CD content for manufacturing (replication, duplication, and/or printing) with regard to the intellectual property rights owner(s),
is the responsibility of the client ("sold to") who assumes the right to authorize the duplication and replication of all content.